Because every funeral and memorial service is both uniquely personal and part of a long tradition, I work with each family to design a ceremony that beautifully reflects their deceased's individual life and commitments while highlighting our shared human values. Then I make sure that ceremony proceeds in a warm and dignified way, helping everyone present to remember, reflect upon, and ultimately release their loved one.
Although I'm not formally associated with the UK-based Celebrant Registry, I often refer people to this explanation of celebrant–led funerals because it so clearly describes the role, responsibilities and value of ceremony specialists like me. Please feel free to contact me directly if you have questions or need help with a funeral or memorial service. Look below for details.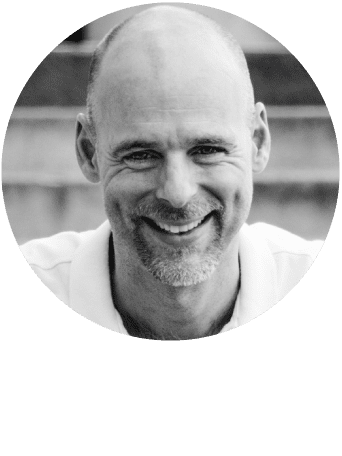 I've been performing funerals for more than 25 years and I still feel deeply honored every time a family invites me to support them. I'm a warm, compassionate person with loads of experience as a pastoral caregiver, so helping families both grieve the loss and celebrate the lives of their loved ones comes naturally to me. Given my ministry experience and interfaith expertise, I'm especially effective at funerals where different religious backgrounds must be respected in ways that are both sensitive and authentic.
My wife Marty and I have been married since 1988, and together we raised two lovely young adults. Marty is an artist who also works for an organization serving homeless women and families.
In addition to this pastoral counseling and coaching, I'm the humanist chaplain at the University of Cincinnati, a community builder and the host of the Humanize Me podcast.
I grew up in suburban Philadelphia and studied at Haverford College and Brown University. As a teenager I became a committed Christian, and I spent nearly three decades as an inner-city minister while slowly losing my faith. Unless we're discussing spirituality, however, even my closest friends can't really tell the difference. I've always believed in the transformative power of love, and I still do.