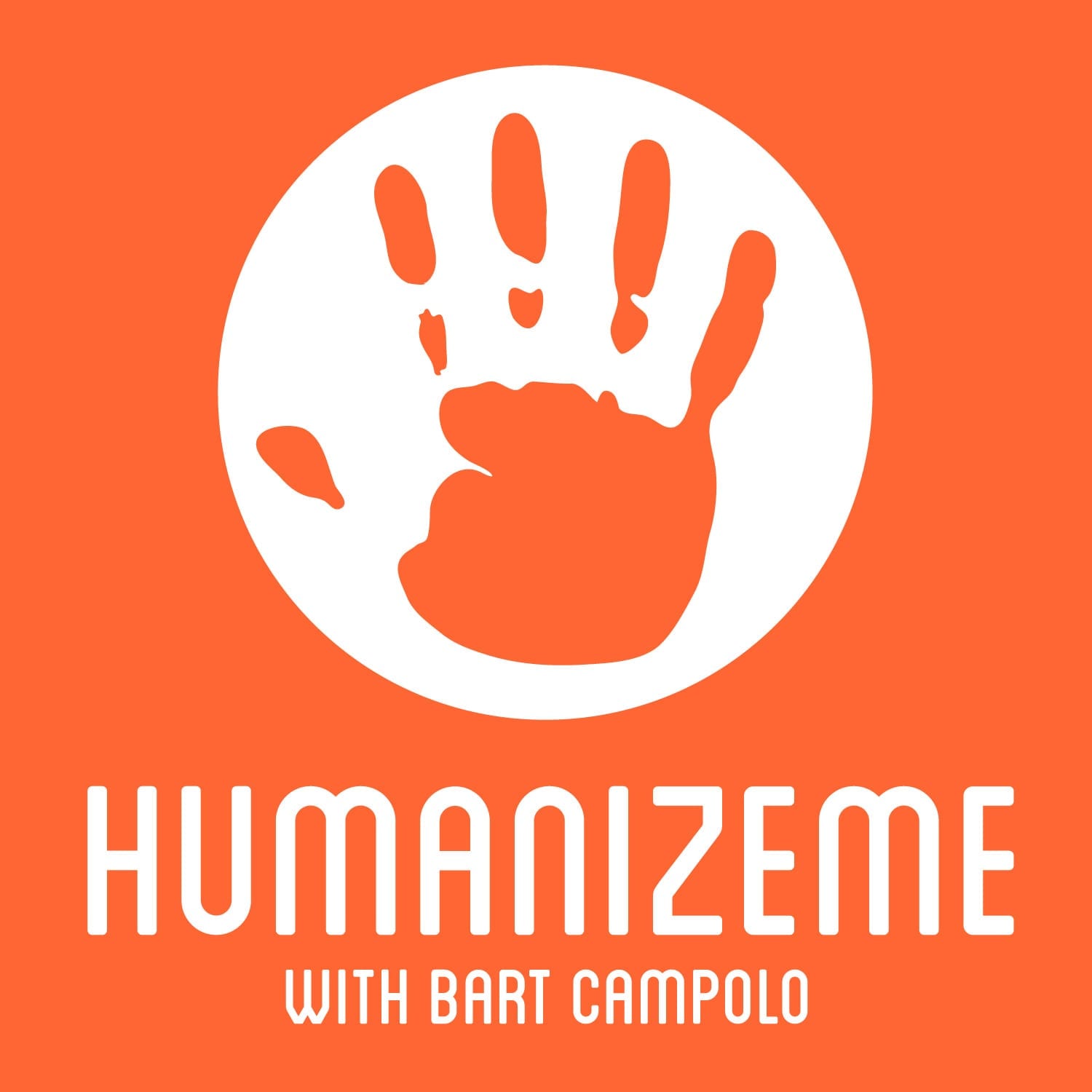 A weekly podcast about building great relationships, cultivating wonder, and making things better for other people. Hosted by veteran community-builder Bart Campolo, Humanize Me features friendly, thoughtful conversations with a wide array of scientists, activists, artists and oddballs.
Have a question you'd like us to answer on a future episode? Call the Humanize Me 'Q Line' at .
An simple index of episodes can be found here.
Humanize Me is a production of Jux Media.
"Hey Bart. As I grew up, prayer was touted as the answer to everything. Now with the shutdowns and loss associated with COVID-19, I still miss the feeling I had when I could 'give it all to Jesus.' I suppose this is part of taking back control of my own life and not depending on a higher, all-knowing power to save me all the time. But I still feel feel like I've lost something very powerful, if only in my own mind. Any ideas of how to move beyond this? Is it just a grieving process that I need to go through?" – Jonathan
"Hi Bart. I am concerned. During this strange and surreal time (I work in a hospital in the UK), I am finding myself more and more 'sucked in' to Christianity and have been attending Church services regularly. I do not want to be Christian but I am finding much support and solace within their boundaries and I can feel myself submitting to their ways!!" – Debbie
In this episode, we attempt an answer to both these (related) questions and give a little preview of the next one. Includes an update on life during the pandemic.
—
Follow this podcast to stay up-to-date:
Twitter: @HumanizeMePod
Instagram: @HumanizeMePodcast
Facebook Group: Facebook.com/Groups/1772151613053280
The reason this podcast exists, even in trying economic times, is because some people support it monthly at Patreon.com/HumanizeMe. Please consider supporting us there for the cost of a cup of coffee once a month and get extra content for it. That amount won't likely matter much to you, even now, but it will mean everything to us! (Includes access to the story of Bart's recent psychedelic experience, the bonus podcast, 'Why It Matters' where we discuss the show and read listener feedback, and the 'Campolo Sessions', long-form conversations between Bart and his dad Tony Campolo.)
Humanize Me is hosted by Bart Campolo and is produced by John Wright at JuxMedia.com.
Load More Posts
Support Humanize Me and get exclusive content on: