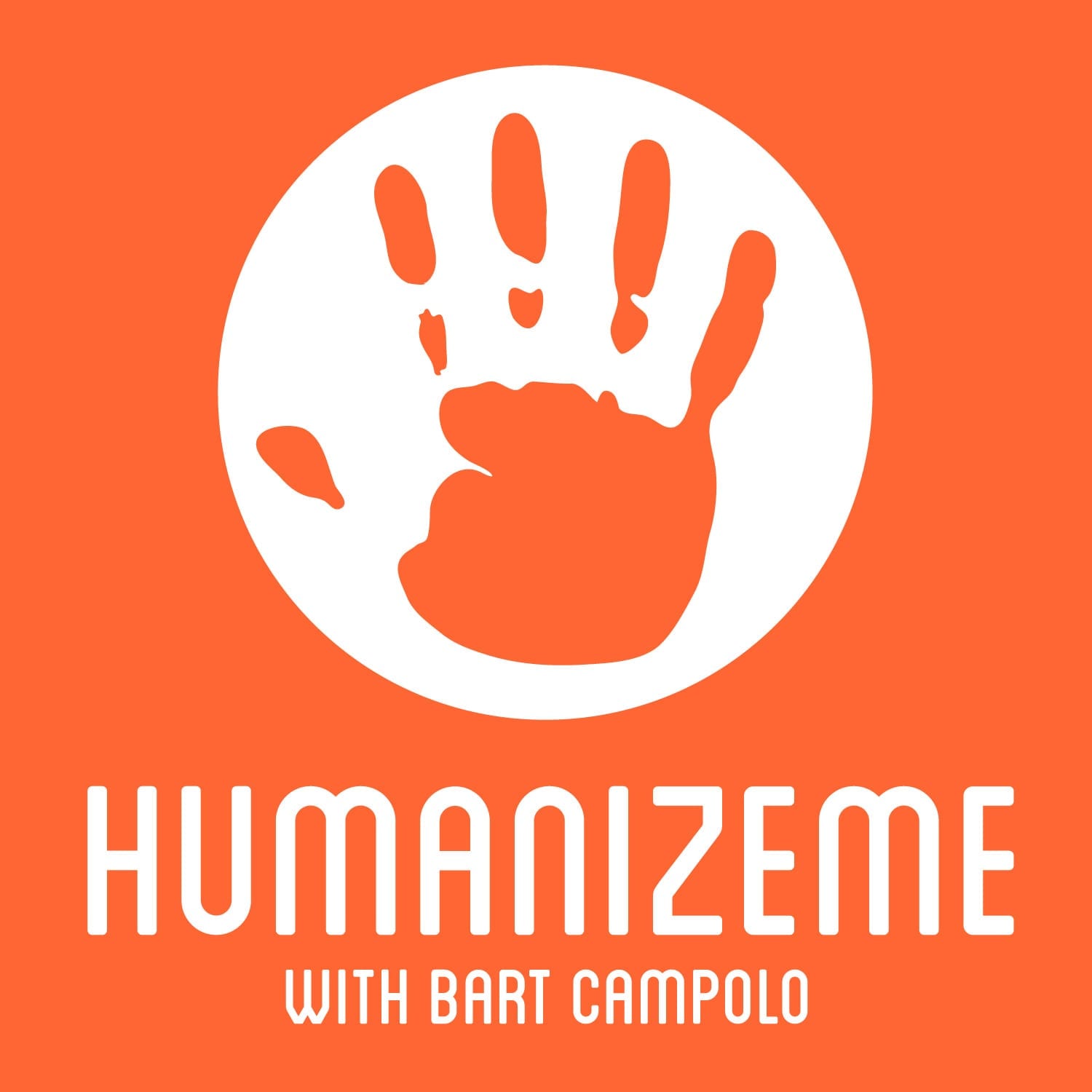 A weekly podcast about building great relationships, cultivating wonder, and making things better for other people. Hosted by veteran community-builder Bart Campolo, Humanize Me features friendly, thoughtful conversations with a wide array of scientists, activists, artists and oddballs.
Have a question you'd like us to answer on a future episode? Call the Humanize Me 'Q Line' at .
An simple index of episodes can be found here.
Humanize Me is a production of Jux Media.
Bart and John are socially distancing, like most of America. What does that mean for our all-important human connections? In this episode, Bart talks about his humanist community, Caravan in Cincinnati, and how they're handling the crisis. Bart emphasizes the importance of listening to each other, reaching out, asking how people are doing and genuinely hearing the answer, and more.
Here's some stuff we've been reading lately….
On potential silver linings:
https://www.politico.com/news/magazine/2020/03/19/coronavirus-effect-economy-life-society-analysis-covid-135579
On watching movies together remotely:
https://apple.news/AwpiLmYYwRC-lDtTh8hyafw
An editorial by Alain de Button:
https://www.nytimes.com/2020/03/19/opinion/sunday/coronavirus-camus-plague.html
A reminder for materialists to cultivate wonder:
https://blendle.com/i/time/string-theorist-brian-greene-wants-to-help-you-understand-the-cold-cruel-universe/bnl-time-20200222-f23c2127b01?sharer=eyJ2ZXJzaW9uIjoiMSIsInVpZCI6ImJhcnRjYW1wb2xvIiwiaXRlbV9pZCI6ImJubC10aW1lLTIwMjAwMjIyLWYyM2MyMTI3YjAxIn0%3D
—
Follow this podcast to stay up-to-date:
Twitter: @HumanizeMePod
Instagram: @HumanizeMePodcast
Facebook Group: Facebook.com/Groups/1772151613053280
The reason this podcast exists, even in trying economic times, is because some people support it monthly at Patreon.com/HumanizeMe. Please consider supporting us there for the cost of a cup of coffee once a month and get extra content for it. That amount won't likely matter much to you, even now, but it will mean everything to us! (Includes access to the monthly bonus podcast, 'Why It Matters', where we discuss the show and read listener feedback, and the 'Campolo Sessions', long-form conversations between Bart and his dad Tony Campolo.)
Humanize Me is hosted by Bart Campolo and is produced by John Wright at JuxMedia.com.
Load More Posts
Support Humanize Me and get exclusive content on: