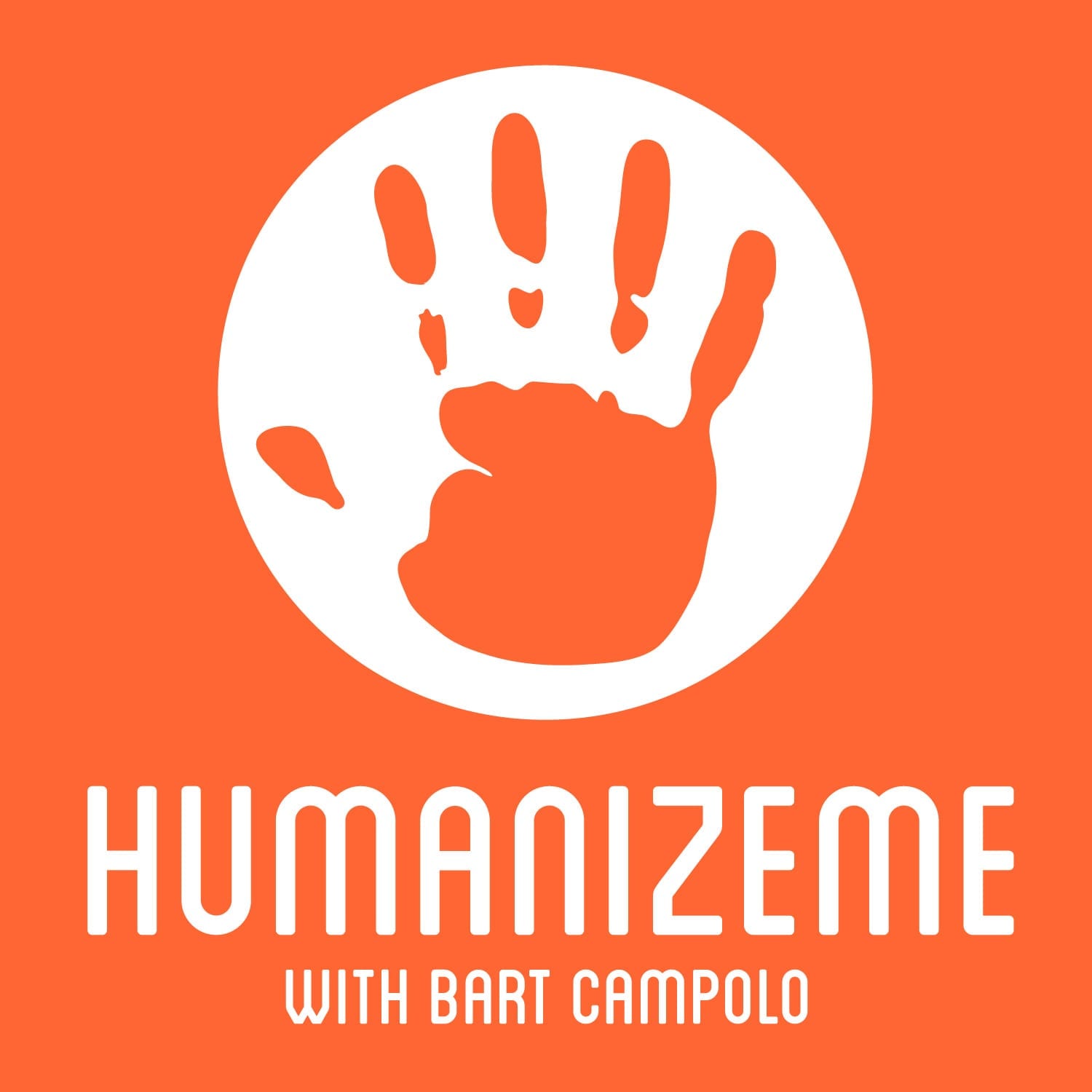 A weekly podcast about building great relationships, cultivating wonder, and making things better for other people. Hosted by veteran community-builder Bart Campolo, Humanize Me features friendly, thoughtful conversations with a wide array of scientists, activists, artists and oddballs.
Have a question you'd like us to answer on a future episode? Call the Humanize Me 'Q Line' at .
An simple index of episodes can be found here.
Humanize Me is a production of Jux Media.
Gayle Jordan is the Executive Director of the nonprofit organization Recovering from Religion, which connects people with support on their journeys out of religious faith.
In this conversation with Bart Campolo, Gayle talks about her own deconversion story, the work of her organization, the helpline it operates, the common issues people face after losing or leaving faith, and encouraging people to get involved.
Recovering from Religion can be found at RecoveringfromReligion.org. The helpline is 844-368-2848. (Humanize Me trivia: Gayle's daughter was our guest on Episode 315!)
—
Follow this podcast to stay up-to-date:
Twitter: @HumanizeMePod
Instagram: @HumanizeMePodcast
Facebook Group: Facebook.com/Groups/1772151613053280
Check out Patreon.com/HumanizeMe! Support the podcast there for the cost of a cup of coffee once a month and get extra content for it. That amount won't matter to you, but it means everything to us and makes the podcast happen! (Includes access to the monthly bonus podcast, 'Why It Matters', where we discuss the show and read listener feedback, and the 'Campolo Sessions', long-form conversations between Bart and his dad Tony Campolo.)
Got a question for Bart to answer in a future show? Call the 'Q Line' at (424) 291-2092.
Join the email list HERE.
Humanize Me is hosted by Bart Campolo and is produced by John Wright at JuxMedia.com.
Load More Posts
Support Humanize Me and get exclusive content on: